The Teacher/Admin tab contains a list of all the teacher and admin users in the school. By default, all Active users appear in the list.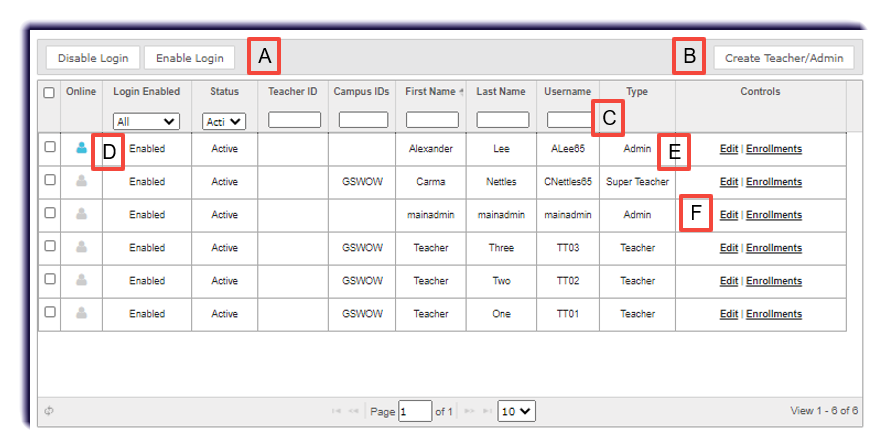 Item
Feature/Tool
Description
A
Disable Login / Enable Login
Quick buttons to either disable or enable a Teacher/Admin from logging into the system
B
Create Teacher/Admin
Click the Create Teacher/Admin button to add an Admin, Super Teacher, Teacher user for your school.
C
Filters
Filter, search, and sort the list to find a specific teacher or admin user, see a list of teachers by campus id, or see a list of users placed in Archived status.
D
Online Column

Use the Online column to see whether or not a user is currently online. A user symbol appears and if the symbol is highlighted, the user is online. If the symbol appears gray, the user is not currently online.

Click the icon to log off an online user.

E
Type

View the role of the user in the system.

F
Controls

Edit. Change a user's status or make changes to an existing user's profile.
Enrollments. Access all enrollments assignment to the teacher or admin.